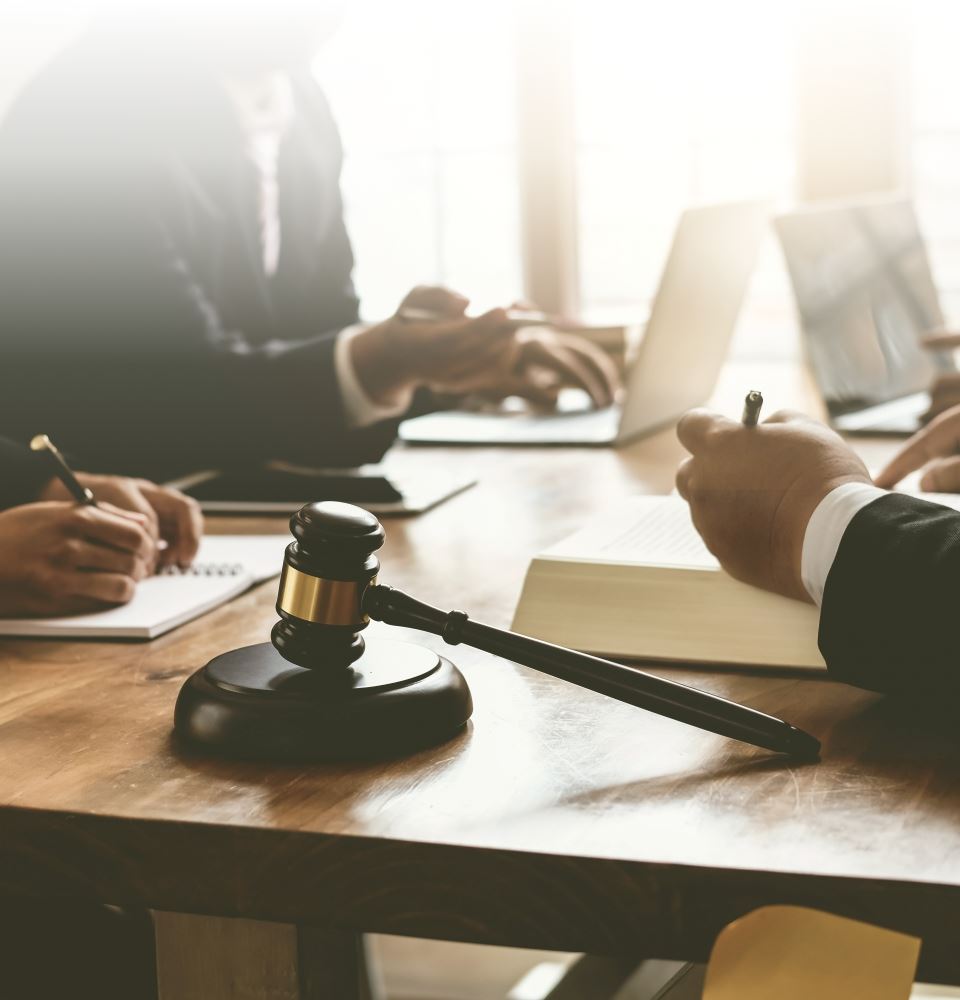 When You Don't Know Where To Turn
At Bobby Cloud Law, we are devoted to providing our clients with the exceptional legal representation that they deserve. We have experience in family law issues such as, divorce and child custody, as well as both misdemeanor and felony criminal charges.
Schedule Your Consultation
We Are Here To Help Protect Your Rights
Bakersfield Attorney for Family Law & Criminal Defense
Serving the Counties of Kern, Tulare & Fresno Since 2010
Family law and criminal defense are two legal fields in which your life can be seriously disrupted and your future made extremely uncertain. How your case is resolved can affect you, your family, your financial resources, and more for years to come. Ensuring that you understand where you stand legally, your available options, and how to move forward for optimum results is critical.
At Bobby Cloud Law, you can work with a professional who understands the difficulties and challenges you face and who is here to ensure that you have the legal support and skills you need at this crucial juncture. Our job is to ensure that your rights are protected and that your best interests are served throughout the legal process. As your ally and advocate, we believe that, by client and attorney working together, we can devise case resolutions that will truly reflect your unique needs and goals.
Bobby Lee Cloud Founding Attorney

For representation that can help you protect your rights from a wide range of legal challenges, turn to Bobby Cloud Law in Bakersfield.  Schedule a free initial consultation with us today.
"I am beyond grateful I chose Bobby Cloud as my attorney when I decided to go back to court. Mr. Cloud made sure my voice was heard, and I am now able to enjoy my sons on the weekend."

- Elsa C.

"Happy that we choose Bobby Cloud. Plus we loved his red suspenders!"

- Jennifer S.

"We are so thankful to him and his office for all they did. We hope our attorney in the other state is as amazing as Bobby and his office. I highly recommend Bobby cloud!"

- Keli C.
Legal Challenges in Bakersfield & Beyond
Facing a divorce or other family law matters is notoriously stressful and can evoke a host of emotions that can cloud your judgment and reasoning and swamp you at any time. Aside from that, understanding California family law, the family court system, and how these may affect your case can be overwhelming. You may be faced with decisions about custody and financial arrangements, such as how to deal with the marital estate, business interests, retirement accounts, and more. Uncertainty, doubt, and confusion can make these decisions painful and problematic without the help of a trusted Bakersfield attorney.
The same holds true in criminal defense cases. When arrested and charged with a crime, you may have little understanding of the law, the criminal court system, or how your case will be impacted. Your freedom and future could be at risk of jail or prison time, heavy fines, probation, and the black mark of a permanent criminal record. You will need a knowledgeable and skilled Bakersfield defender on your side whose sole job is to help you achieve the best possible outcome.
At Bobby Cloud Law, we take these matters very seriously. Attorney Bobby Cloud understands that your life is in crisis and that the services he provides can make all the difference in how your case unfolds and its final result. Our firm puts hard work, dedication, and experience to work for you at a time when you need it the most.
Schedule Your Free Initial Consultation Today
When faced with critical legal challenges, whether family-related or allegations of criminal misconduct, your first action should be to retain competent legal representation. Our firm offers a free case review in which you can discuss your situation directly with Attorney Bobby Cloud. We also provide Spanish language services and payment plans. We urge you to contact us today to get the help you need from a Bakersfield attorney who has been successfully practicing family law and criminal defense for over a decade.
Bobby Cloud Law in Bakersfield serves clients throughout Wasco, Delano, Shafter, Oildale, Lamont, Arvin, Tehachapi, Mojave, Rosamond, Tulare, Ridgecrest, Lake Isabella, Frazier Park, Porterville, Terra Bella, Visalia, McFarland, Taft, Kern County, Tulare County, Fresno County and throughout the San Joaquin Valley. Hablamos español.
We Are Here To Assist Your Needs